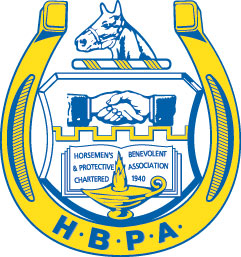 The Board of Directors of the National Horsemen's Benevolent and Protective Association (NHBPA) is proud to announce its unanimous selection of attorney and retired Army Brigadier General Phil Hanrahan as its new Chief Executive Officer. Hanrahan will begin his new position on Monday, December 19, 2011.
Hanrahan earned his bachelor's degree with cum laude honors from Washington and Lee University in Lexington, Virginia. He also graduated magna cum laude from Washington and Lee Law School in 1986. Hanrahan spent almost seven years on active duty in the Army as an armor officer between his bachelor's degree and law school. After law school, he moved to Lexington, Kentucky and began practicing law, where he has specialized in bankruptcy, creditors' rights, and equine law for the last 25 years.
Meanwhile, Hanrahan steadily rose through the ranks in the Army Reserve as an armor and cavalry officer, ultimately being promoted to the rank of Brigadier General and serving in two Commanding General positions. He also received a Master's Degree in Strategic Studies from the United States Army War College before retiring from the military in 2009.
Hanrahan grew up working on a horse farm on Long Island, where he learned to ride in exchange for mucking stalls. It was here that he met Hall of Fame trainer Allen Jerkens and spent part of a summer – after attending paratrooper school – walking "hots" at Belmont for the trainer.
For a time, Hanrahan was a licensed Thoroughbred trainer. He has also owned, bred, and pinhooked racehorses. He is currently a handicapper and occasional tournament player.
According to National HBPA President and Chairman Joe Santanna, "Phil brings a full array of proven leadership skills to the National HBPA as a result of his vast military experiences. His quarter-century of practicing law adds legal and professional negotiation, litigation, and public speaking skills. When we coupled those with his hands-on experiences in every facet of the Thoroughbred horse racing industry, we knew we had the right person. We are looking forward to Phil Hanrahan serving as the CEO of the National HBPA."
The National HBPA (
www.nationalhbpa.com
), based in Lexington, Kentucky, is the largest racing horsemen's representative association in North America, with 30 affiliate organizations and over 30,000 member horsemen. Big Dee's Tack & Vet Supplies, Equineline.com, and Horseman Labor Solutions are proud corporate partners of the National HBPA.